The Journal of Maine Medical Center (JMMC) was founded by the Department of Medical Education, Maine Medical Center, in 2018. It is an open-access journal that applies the Creative Commons licenses (CC-BY) to all works published. It is devoted to supporting the academic mission through publication of high-quality, peer-reviewed scholarly work. Areas of focus include health care innovation, interprofessional healthcare and education, rural medicine and professional engagement and development.
Current Issue: Volume 4, Issue 2 (2022) July 2022
From the Editor
Original Research
Application of Best Practices
Innovation Highlights
Case Report
Research and Quality Improvement Brief
Reflections in Medicine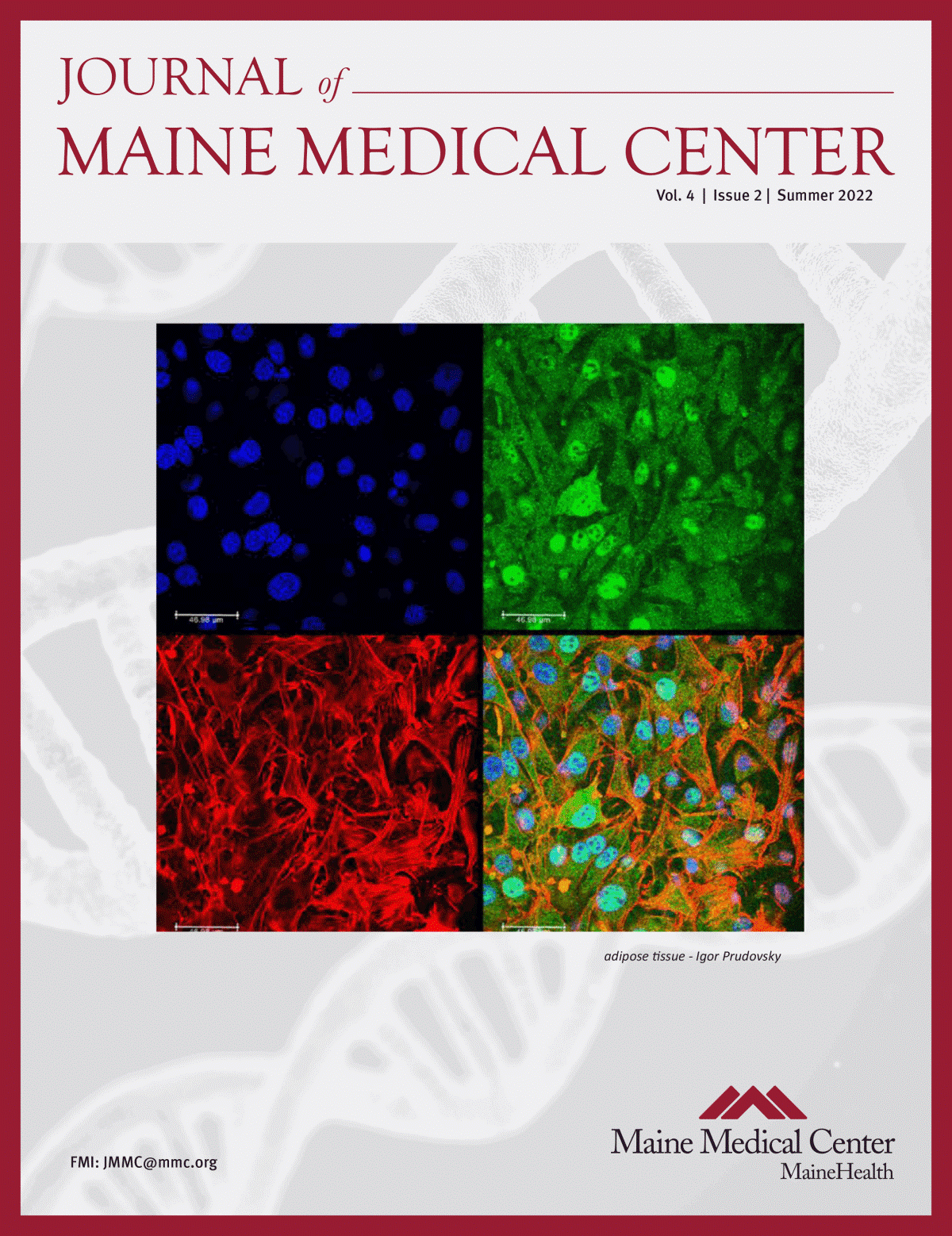 This confocal immunofluorescence photo illustrates the study of regulation of adipose differentiation. Cells are precursors of fat cells treated with CTHRC1 protein, which suppresses their differentiation. Blue - DNA. Red - cytoskeleton. Green - transcription factor YAP, which suppresses adipocyte differentiation.